Tote bag | Weight Of The World | Tony Albert
$120.00
Never overpack your bag with Tony Albert's timely reminder. This 100% cotton canvas tote holds everything you need to navigate the world around you.?
Collecting the fabrics used for?Albert's collage artworks over two decades, they enter his collection as vintage printed material, bedding, curtains, cushions, placemats, and wall hangings.
He turns the tables on history, cheekily yet assertively reclaiming these designs and motifs, termed by Albert as "Aboriginalia", to honour the subjects and voices of the works' original creators.
About the Artist
Over the past 10 years Australian artist Tony Albert has achieved extraordinary visibility and much critical acclaim for his visual art practice, which combines text, video, drawing, painting and three-dimensional objects.
Examining the legacy of racial and cultural misrepresentation, particularly of Australia?s Aboriginal people, Albert has developed a universal language that seeks to rewrite historical mistruths and injustice.
Albert?s work can be seen in major national and international museums and private collections.
Details:
35cm x 50cm
Cotton canvas, lined, and with vegan leather straps


---
Tin Badge | Insect
$2.00
---
The Insect series of pressed tin badges include bees, beetles, dragonflies and ladybugs. These colourful badges have been reproduced from an original 1960's design. Decorated with lithographed images and finished with a...
Tin Badge | Wild West
$2.00
---
Now anyone can be a Sheriff! The Wild West series of pressed tin badges include Lone Ranger, a Texas Sheriff Star Badge, a Deputy Sheriff Badge and a Special Police...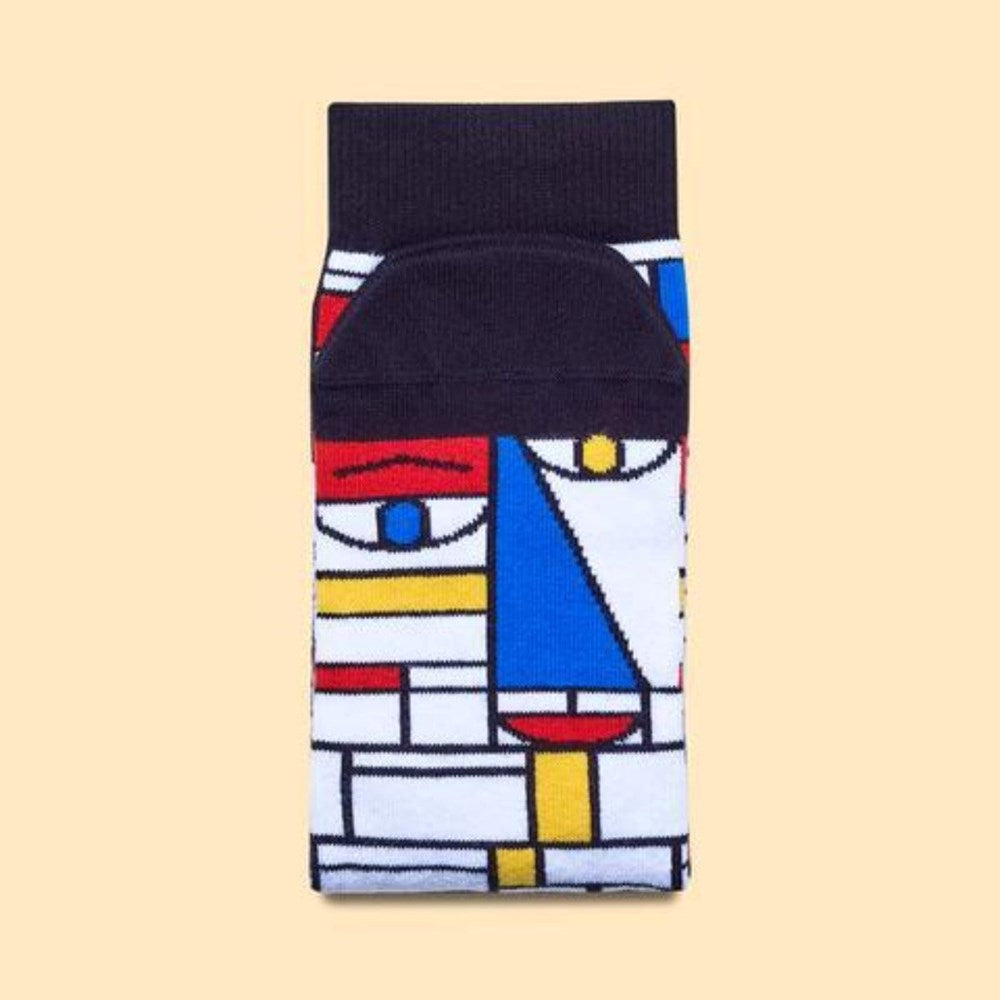 Socks | Feet Mondrian | Adult sizes
$19.95
---
Let your toes do the talking while paying homage to your favourite artist with these bold and fun socks. Just three colours, some black lines and a canvas, what more...