T-Shirt | Bush Car by Cheryl McMillan | Tangentyere Artists | Assorted Sizes
$45.00
This fabulous Bush Car t-shirt features the design of artist Cheryl Mcmillan of?Ewyenper Atwatye Artists, Hidden Valley Town Camp in Alice Springs, Northern Territory. This design has become iconic for the textile project that has grown out of this small but hugely creative group of First Nations?artists.

Town Camp Designs?is a collection of products created by Ewyenper Atwatye, Tangentyere Artists and Yarrenyty Arltere Artists. They are a 100% Aboriginal owned and run art centre with all sales directly supporting the artists, and all profit going towards artists fees and future projects. Through their art, Town Camp Artists communicate stories about their families, identity and lives.

Tangentyere?is an Arrernte word that means coming together, working together. Tangentyere Artists operates a studio, gallery space, and outreach program - providing a hub for art activities across the Alice Springs Aboriginal Town Camps. The organisation is committed to innovative, sustainable, fine art outcomes for Town Camp Artists.?Ewyenper Atwatye?is a satellite textile project of Tangentyere Artists.

Details:
Designed and made in Australia
100% cotton
Screen printed.
Assorted unisex sizes available, see size chart
To view the full range from Tangentyere Artists click?HERE

---
Tea towel | Vegemite Toast | Black on Natural Linen | Tangentyere Artists
Back in stock soon. $30.00
---
This bold?Vegemite Toast?linen tea towel is designed by Patricia Niel, Patricia Robinson and Tina Drover of Ewyenper Atwatye. This design is part of the ?Urban Tucker? tea towel series, designs...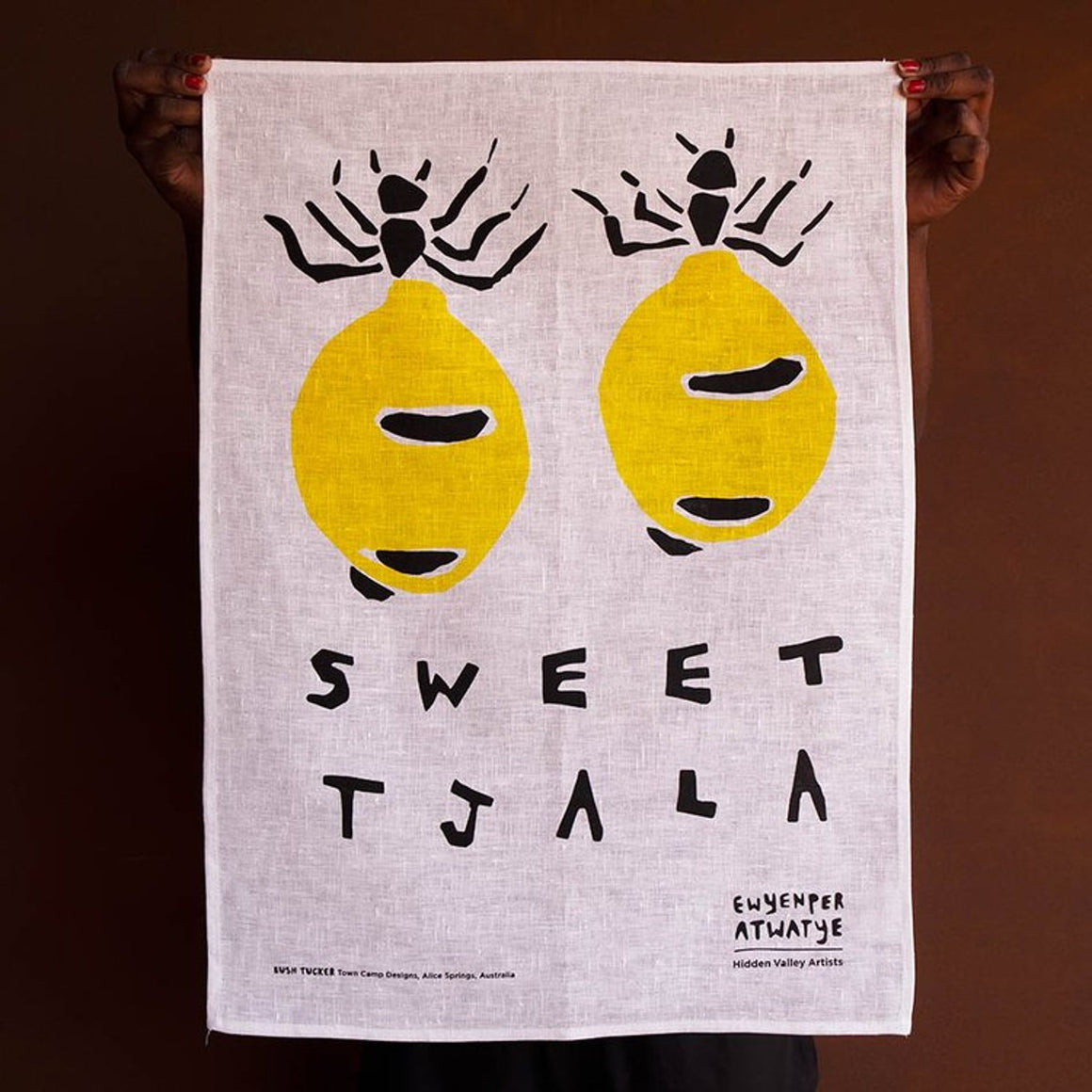 Tea Towel | Sweet Tjala (Honey Ant) | Black on White Linen | Tangentyere Artists
Back in stock soon. $30.00
---
This vibrant Sweet Tjala linen tea towel is designed by Patricia Robinson of Tangentyere Artists and wholly produced in Australia. Tjala is the Pintupi Pitjantjatjara word for honey ant. Honey...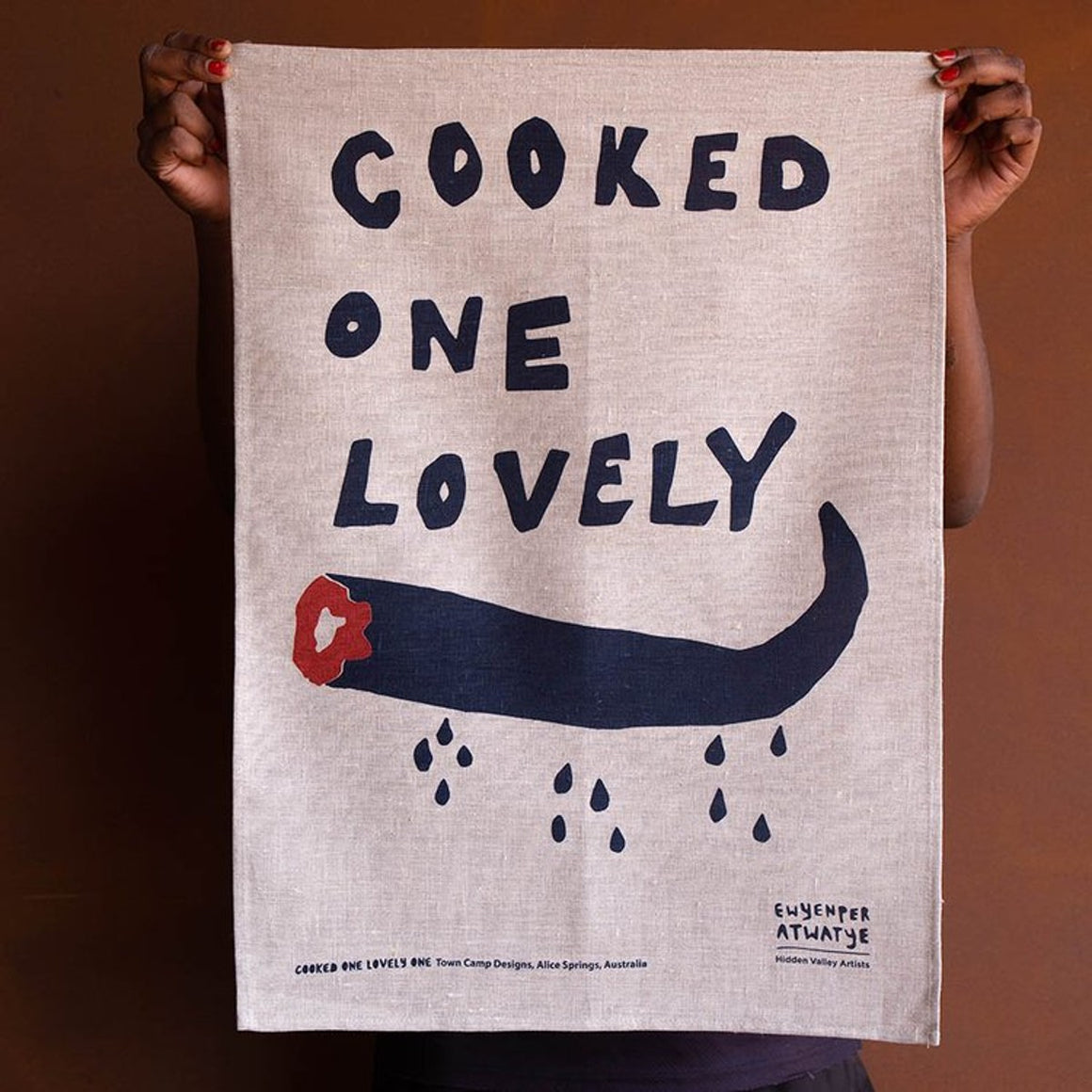 Tea towel | Cooked One Lovely (Kangaroo Tail) | black on natural linen | Tangentyere Artists
Back in stock soon. $30.00
---
The Cooked One Lovely Tea Towel is designed is by Millie Abbott of Ewyenper Atwatye. A common form of sustenance for thousands of years, this is a cooked kangaroo tail,...