Socks | David Toewie
$19.95
Are you ready for an adventure that's out of this world? David Toewie is here to make you feel like a star, man. The only catch is, you're never really sure which David you'll meet... There's David the mod, a snazzy dresser from top to toe. There's dancing David, who can't stop his feet from tapping in the street. And then there's his alter ego, an alien from a sock drawer far, far away.
Details:
Available in 2 unisex sizes:
Medium ( EU 37-42 / AU Women 6.5–11 /
AU Men 4–9.5 )
Large ( EU 43–47 / AU Women 11.5–17 /
AU Men 10–15 )
View the full range of designs and sizes HERE
---
Tin Badge | Insect
$2.00
---
The Insect series of pressed tin badges include bees, beetles, dragonflies and ladybugs. These colourful badges have been reproduced from an original 1960's design. Decorated with lithographed images and finished with a...
Tin Badge | Wild West
$2.00
---
Now anyone can be a Sheriff! The Wild West series of pressed tin badges include Lone Ranger, a Texas Sheriff Star Badge, a Deputy Sheriff Badge and a Special Police...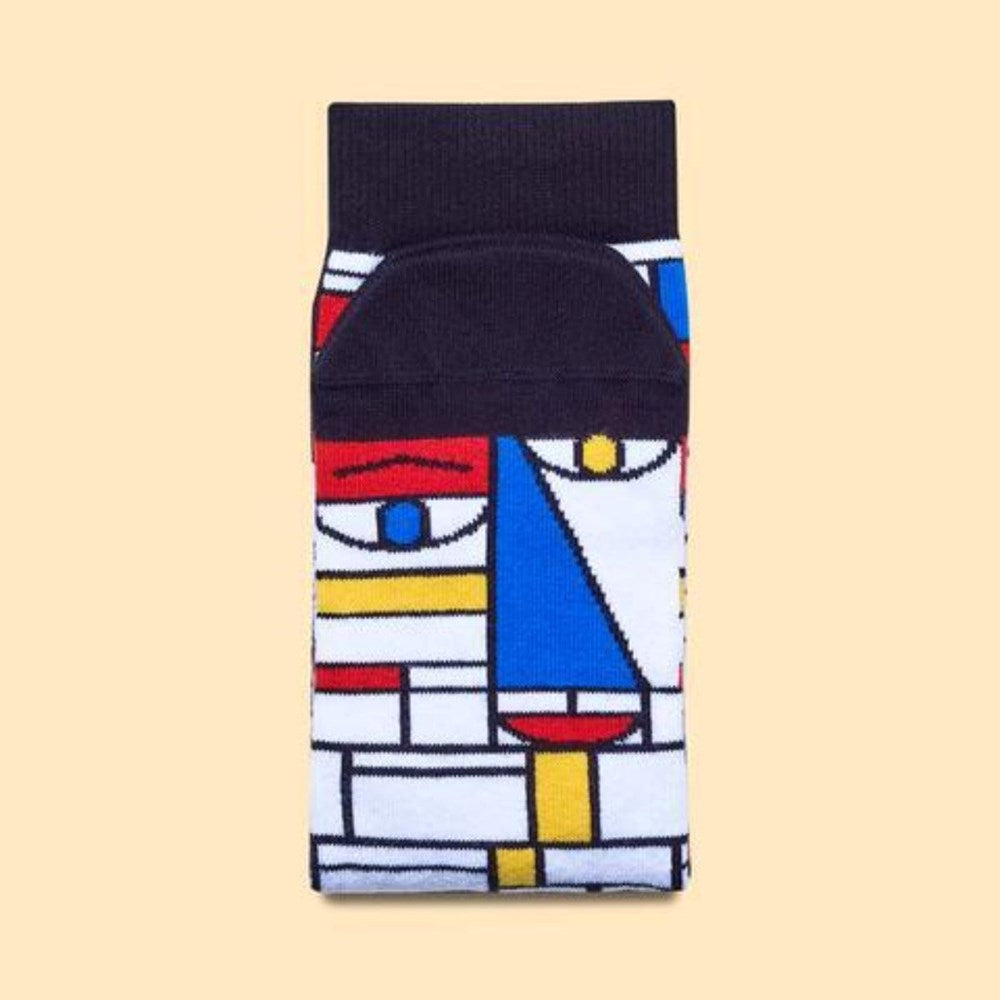 Socks | Feet Mondrian | Adult sizes
$19.95
---
Let your toes do the talking while paying homage to your favourite artist with these bold and fun socks. Just three colours, some black lines and a canvas, what more...