Silk tie | Ngurra by Bugai Whyoulter | One of Twelve
$80.00
Bugai Whyoulter, a Martu woman, was born at Pukayiyirna, north west of Parnpajinya (Newman) in Western Australia. Whyoulter began painting professionally in her late sixties in 2007. Today, she is considered one of Martumili's most established artists. Known for bold compositions characterised by rhythmic lines and frenetic dotting, Whyoulter's work is rendered in a brilliant spectrum ranging from soft pastels through to vibrant hues.
In Ngurra, Whyoulter guides us through the undulating tali (sandhills), warta (trees; vegetation) and waterholes she has traversed over the course of her life. Described as an irrepressible painter and brilliant colourist, Whyoulter's work speaks of her intimate and profound connection to her Country. Whyoulter's practice has been described as almost trance-like; the act of painting transporting her to important sites within her Country such as Wantili, near the place of her birth.
One of Twelve is an Australian organisation that showcases the work of emerging and established artists from the Asia Pacific region. They are dedicated to celebrating and contributing to the art sector of this region through the production of beautiful, wearable art in the form of vibrant, 100% silk ties. These ties a produced through working directly with Aboriginal and Torres Strait Islander art centres, whose important, empowering work is essential to their communities. Every artist that collaborates with the organisation receives royalties from your purchase.
Details:
100% silk satin with cotton padding and silk lining
Presented in a beautiful gift box
Accompanied by a card, detailing the artist's work and practice.
---
Tin Badge | Insect
$2.00
---
The Insect series of pressed tin badges include bees, beetles, dragonflies and ladybugs. These colourful badges have been reproduced from an original 1960's design. Decorated with lithographed images and finished with a...
Tin Badge | Wild West
$2.00
---
Now anyone can be a Sheriff! The Wild West series of pressed tin badges include Lone Ranger, a Texas Sheriff Star Badge, a Deputy Sheriff Badge and a Special Police...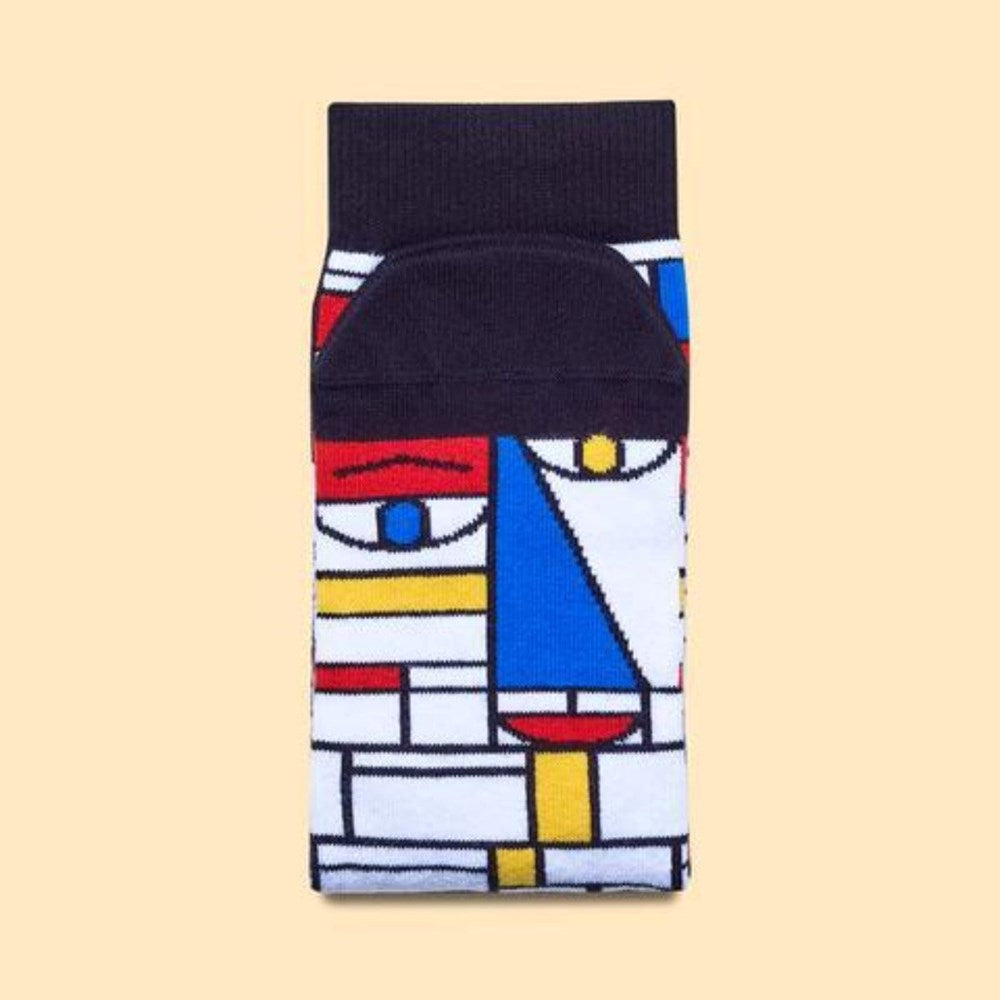 Socks | Feet Mondrian | Adult sizes
$19.95
---
Let your toes do the talking while paying homage to your favourite artist with these bold and fun socks. Just three colours, some black lines and a canvas, what more...