Silk Scarf | Double/Negative | Cornelia Parker | MCA
$80.00 $190.00
You can view the Double Negative face mask here.
The Museum of Contemporary Art, Kit Grover and British artist Cornelia Parker, proudly present a limited-edition statement scarf based on the artwork Double Negative (2019) which was featured in the Sydney International Art Series.
Marking Cornelia Parker's first major survey exhibition within the Southern Hemisphere, the scarf playfully transforms the featured artwork into a piece of  colourful, wearable art.
Features:
Cornelia Parker, Double Negative, 2019
90 x 90 cm
Silk
---
Tin Badge | Insect
$2.00
---
The Insect series of pressed tin badges include bees, beetles, dragonflies and ladybugs. These colourful badges have been reproduced from an original 1960's design. Decorated with lithographed images and finished with a...
Tin Badge | Wild West
$2.00
---
Now anyone can be a Sheriff! The Wild West series of pressed tin badges include Lone Ranger, a Texas Sheriff Star Badge, a Deputy Sheriff Badge and a Special Police...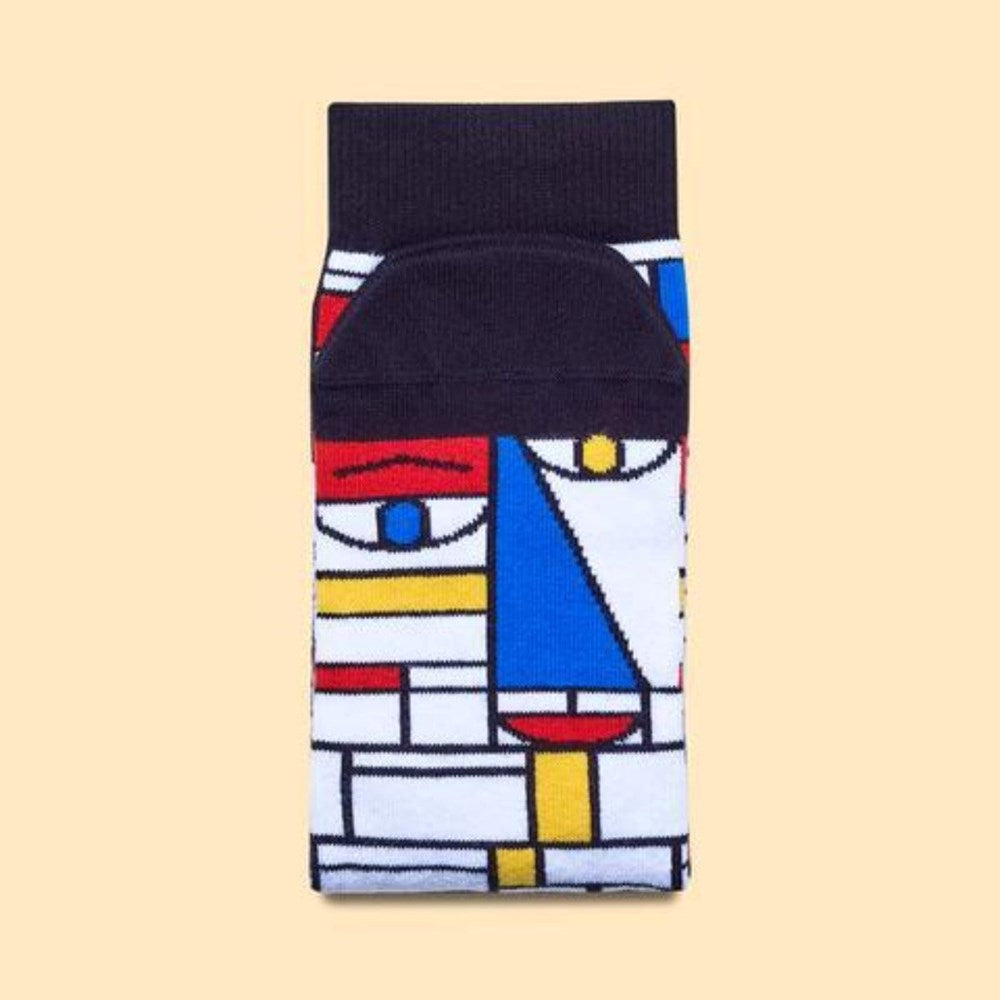 Socks | Feet Mondrian | Adult sizes
$19.95
---
Let your toes do the talking while paying homage to your favourite artist with these bold and fun socks. Just three colours, some black lines and a canvas, what more...