Brooch | David Bowie
$29.00
With the iconic Aladdin Sane Lightning Bolt painted on his face, this David Bowie brooch is one for the fans! Feel like a Hero, just for one day, by wearing this fantastic hand- painted statement brooch bearing Ziggy Stardust's likeness.
Milk Thieves is a youthful accessories label designed and handmade by South Coast based creative, Emma Lee. Inspired by nostalgic pop culture icons and tasty treats, her range of mini-sized pins and stud earrings are based on original illustrations and made from sustainable, laser-cut bamboo. Each item is hand-coloured using acrylic paints and pens and finished with matte varnish and stainless steel stems.
Please note due to the fact that every Milk Thieves brooch is an original and hand coloured, slight variations in colour and design may be present.
Details:
6 x 3cm
Bamboo and acrylic paint
Handmade in Australia
---
Tin Badge | Insect
$2.00
---
The Insect series of pressed tin badges include bees, beetles, dragonflies and ladybugs. These colourful badges have been reproduced from an original 1960's design. Decorated with lithographed images and finished with a...
Tin Badge | Wild West
$2.00
---
Now anyone can be a Sheriff! The Wild West series of pressed tin badges include Lone Ranger, a Texas Sheriff Star Badge, a Deputy Sheriff Badge and a Special Police...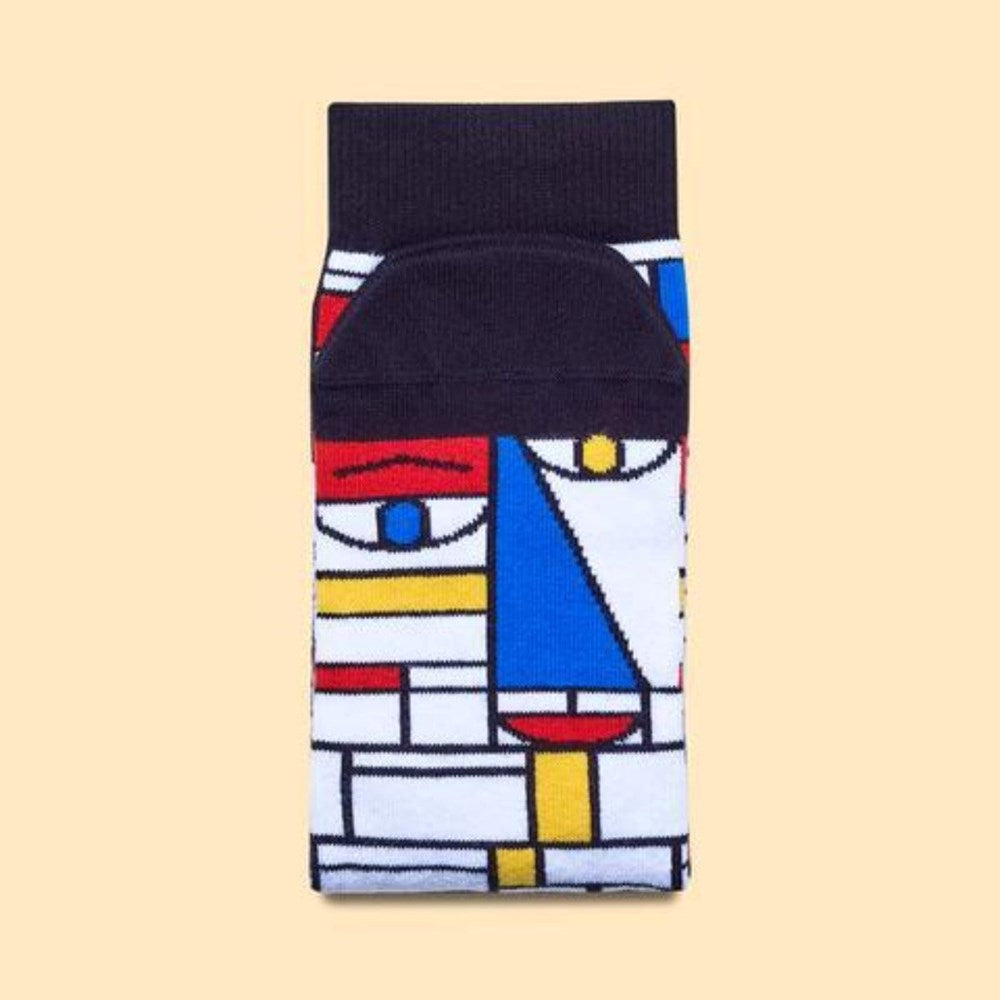 Socks | Feet Mondrian | Adult sizes
$19.95
---
Let your toes do the talking while paying homage to your favourite artist with these bold and fun socks. Just three colours, some black lines and a canvas, what more...