Oil Burner | Stoneware Terrazzo by Tantri Mustika | Assorted Designs
$115.00
These beautiful oil burners from Tanti Mustika are unlike any you've seen before, crossing the line between functionality and ornament. Designed to fill the room with your favourite scents or simply on its own as a decorative piece.
Hand built with stoneware clay with a terrazzo inlay detail, these oil burners are all individual pieces of art that help quickly turn any house into a home. 
Details:
Stoneware clay with gloss finish
11.5 cm x 9.5cm ?
---
Apron | Manymak natha (good food) | Bula'bula Arts
$50.00
---
Cook up some manymak natha (good food) and look great while doing it in this awesome apron.Featuring a collaborative artwork from Bula'bula artists Benjamin Garrawurra, JB Fisher and Peter Gambung,...
Tea towel | Manymak natha (good food) | Bula'bula Arts
$35.00
---
After enjoying some manymak natha (good food), the last thing you want to do is clean up, but with this beautiful tea towel the washing up will go swimmingly.Featuring a collaborative...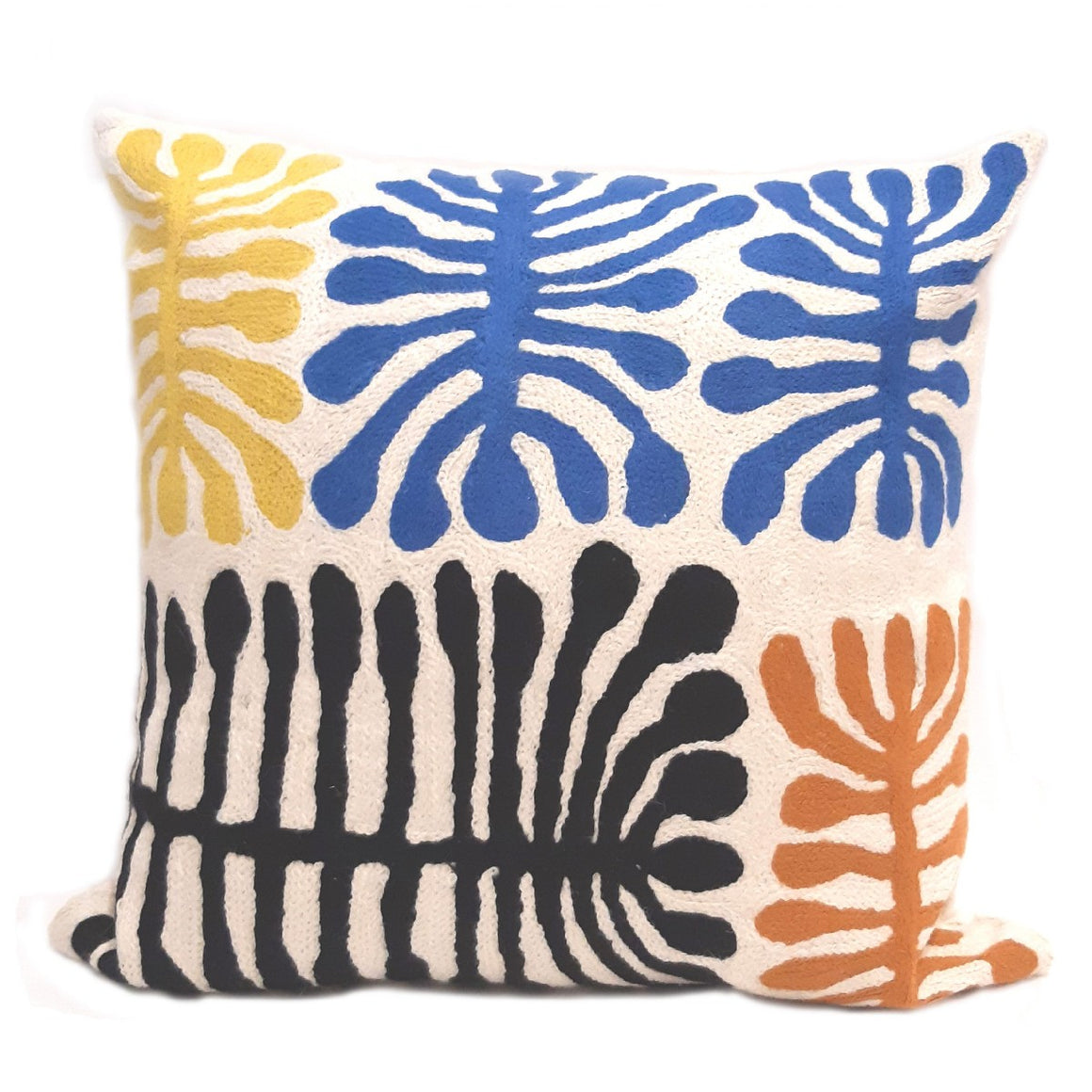 Cushion cover | Wool 40cm | Mitjili Napurrula | Watiya Tjuta trees
$69.00
---
The Watiya Tjuta tree in Mitjili Napurrula's paintings is her father's Tjukurrpa (dreaming) in Ilyingaungau country (Gibson Desert). This was passed down to her by her mother in the same way, drawing...