Flip Clock | Model #1 | Mr Wolf | Black
Back in stock soon. $190.00
This clock is unique worldwide - as much a work of art as a clock - you will never see another like it!

Mr Wolf is the designer of the world's first all-colour flip clock: Model #1, in which every minute and hour is displayed as part of a broader composition. Made in the style of a traditional 24 hour flip-clock, however this clock subverts the monotony with which such clocks usually represent the time. In this timepiece, the numbers are embedded in images; sometimes the number displayed might be obvious and at other times, cryptic. The cumulative effect is that of a colourful puzzle or dreamscape, in which the marking of time is made interesting and whimsical. Over the course of a day, as the leaves of the clock fall, the clock displays 1440 unique combinations of images!
You can view the other clocks in this fantastic range Here.
Details:
19.5 x 7.5 x 10cm
1 x 1.5V battery supplied
---
Apron | Manymak natha (good food) | Bula'bula Arts
$50.00
---
Cook up some manymak natha (good food) and look great while doing it in this awesome apron. Featuring a collaborative artwork from Bula'bula artists Benjamin Garrawurra, JB Fisher and Peter...
Tea towel | Manymak natha (good food) | Bula'bula Arts
$35.00
---
After enjoying some manymak natha (good food), the last thing you want to do is clean up, but with this beautiful tea towel the washing up will go swimmingly. Featuring a...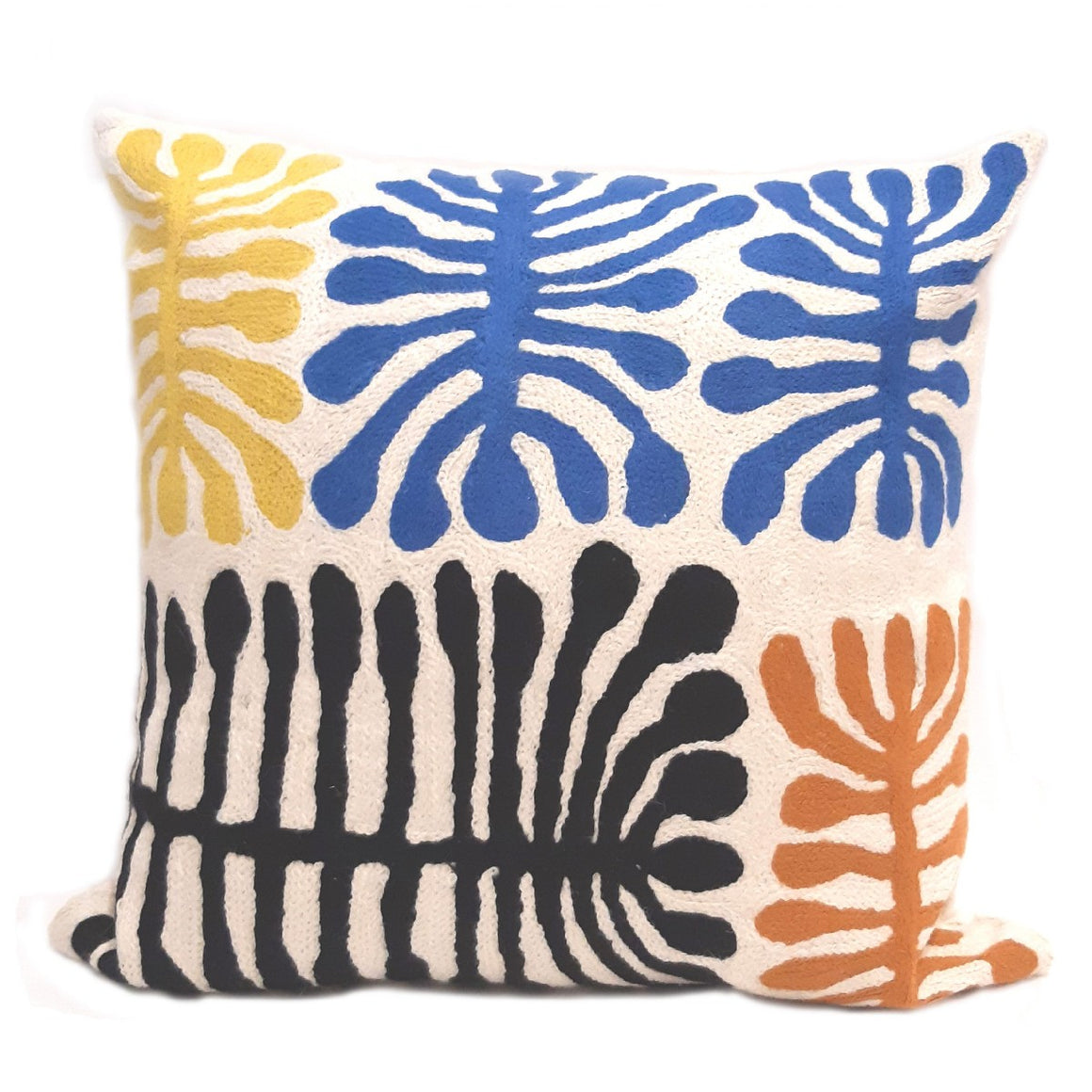 Cushion cover | Wool 40cm | Mitjili Napurrula | Watiya Tjuta trees
$69.00
---
The Watiya Tjuta tree in Mitjili Napurrula's paintings is her father's Tjukurrpa (dreaming) in Ilyingaungau country (Gibson Desert). This was passed down to her by her mother in the same way, drawing...