Clutch Bag | Leather | Yaritji Heffernan | Bright coloured circles on black
Back in stock soon. $49.95
This painting by Yaritji Heffernan is about two women with their families. They are all staying at this beautiful big rock hole. On this day it was raining and there was a bright beautiful rainbow.
This clutch bag is perfect for makeup or as a carry-all to take with you on a day out. They are finished with orange lining, a handy extra internal zip pouch and completed off with a stylish embroidered design. Each clutch is individually designed by an Australian Aboriginal Artist and Handmade in Kashmir.
Details:
22 x 14 cm
Wrist strap
---
Tin Badge | Insect
$2.00
---
The Insect series of pressed tin badges include bees, beetles, dragonflies and ladybugs. These colourful badges have been reproduced from an original 1960's design. Decorated with lithographed images and finished with a...
Tin Badge | Wild West
$2.00
---
Now anyone can be a Sheriff! The Wild West series of pressed tin badges include Lone Ranger, a Texas Sheriff Star Badge, a Deputy Sheriff Badge and a Special Police...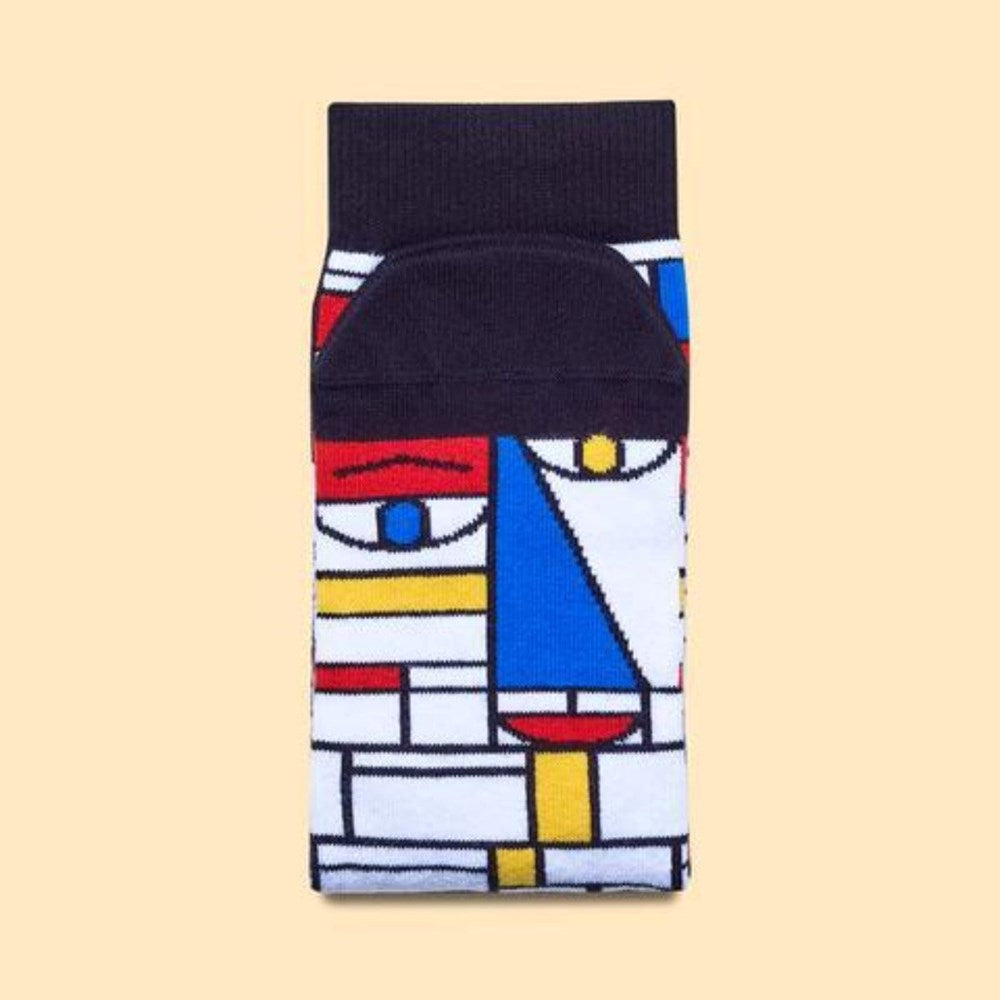 Socks | Feet Mondrian | Adult sizes
$19.95
---
Let your toes do the talking while paying homage to your favourite artist with these bold and fun socks. Just three colours, some black lines and a canvas, what more...