Chinese Zodiac
$50.00
Chinese Zodiac presents a dynamic new series of artworks created by twelve of Australia's leading contemporary artists, with an introduction by Benjamin Law.
The book explores the relationship between humans and animals, the East and the West, through a diverse series of artworks responding to the twelve animals of the Chinese zodiac, accompanied by written responses to each artist's chosen zodiac animal. Sam Leach | John Young | Michael Zavros | Joshua Yeldham | Kate Beynon | Lindy Lee | Tim McMonagle | eX de Medici | Caroline Rothwell | Christian Thompson | Dane Lovett | James Morrison "Chinese Zodiac is a glorious marriage of Australian contemporary art with Chinese ancient culture.
By turns spectacular and sombre, provocative and poignant, this isn't just a showcase of some of this country's best visual artists, but an exploration in how Chinese culture increasingly informs -- and is embedded in -- Australia's own" said Benjamin Law.
Please Note: This title has been reduced as it has sustained some minor cover damage. If you would like to see a photo of the book before purchasing please contact us at store@mca.com.au
Hardback
24.8?x?24.8 cm

---
Lindy Lee: Moon in a Dew Drop | Exhibition Catalogue
$39.95
---
This monograph publication for the exhibition Lindy Lee: Moon in a Dew Drop, is a substantial and well researched 168-page catalogue which articulates and expands unique aspects of Lindy Lee?s...
Lindy Lee | Dialogue between one and zero | Limited edition print
Back in stock soon. $2,000.00
---
Dialogue Between One and Zero?is limited-edition original artwork by Australian Chinese artist Lindy Lee and was created exclusively for the Museum of Contemporary Art in 1998 as part of the...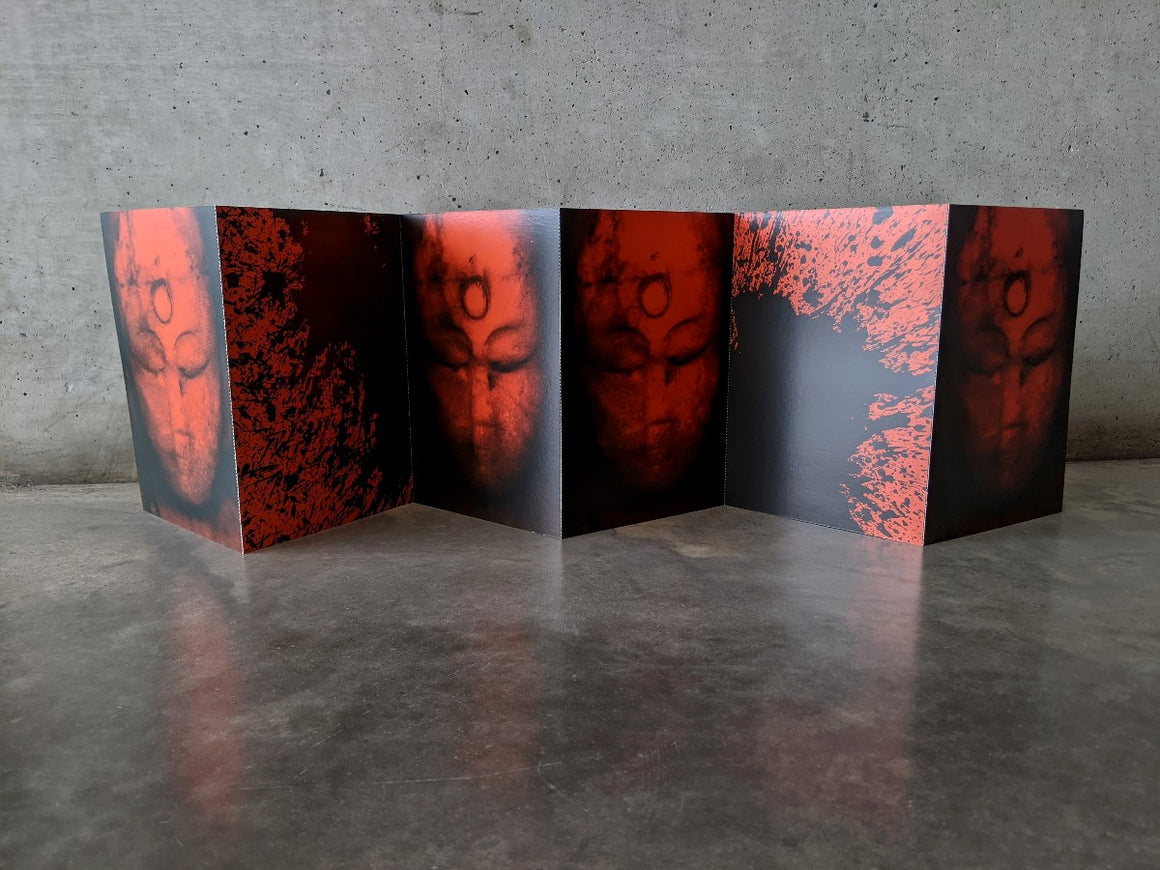 Concertina Postcard Set | Book of Kuan-yin | MCA | Lindy Lee
$10.00
---
This stunning concertina postcard set is inspired by Lindy Lee?s artwork Book of Kuan-yin (2002). Featuring reproductions of 6 pages from the Book of Kuan-yin this striking set is designed...