Bracelet | clear reflective mesh | Sophia Emmett
Back in stock soon. $65.00
Sophia Emmett's Mesh bracelets are individually handmade with heat treated woven nylon and hand beaten steel alloy. The use of contrasting mesh and steel create a durable, light and dramatic bracelet that can easily be slipped over the hand and onto your wrist.
Sophia Emmett creates her unique jewellery line from the Workshop 85 Studio in Newcastle, Australia. Each piece of jewellery is created as a small sculptural form. She enjoys the challenge of designing and making pieces that are intimate, wearable constructions. These works have evolved from her innovative approach to materials, combined with a fascination of the relationship between texture and form.
Details
Handmade in Newcastle, Australia.
Size: Inner diameter 5-6 cm, however mesh stretches to fit over wrist.
Materials: Woven Nylon and Stainless Steel
To view the full Sophia Emmett range click HERE
---
Tin Badge | Insect
$2.00
---
The Insect series of pressed tin badges include bees, beetles, dragonflies and ladybugs. These colourful badges have been reproduced from an original 1960's design. Decorated with lithographed images and finished with a...
Tin Badge | Wild West
$2.00
---
Now anyone can be a Sheriff! The Wild West series of pressed tin badges include Lone Ranger, a Texas Sheriff Star Badge, a Deputy Sheriff Badge and a Special Police...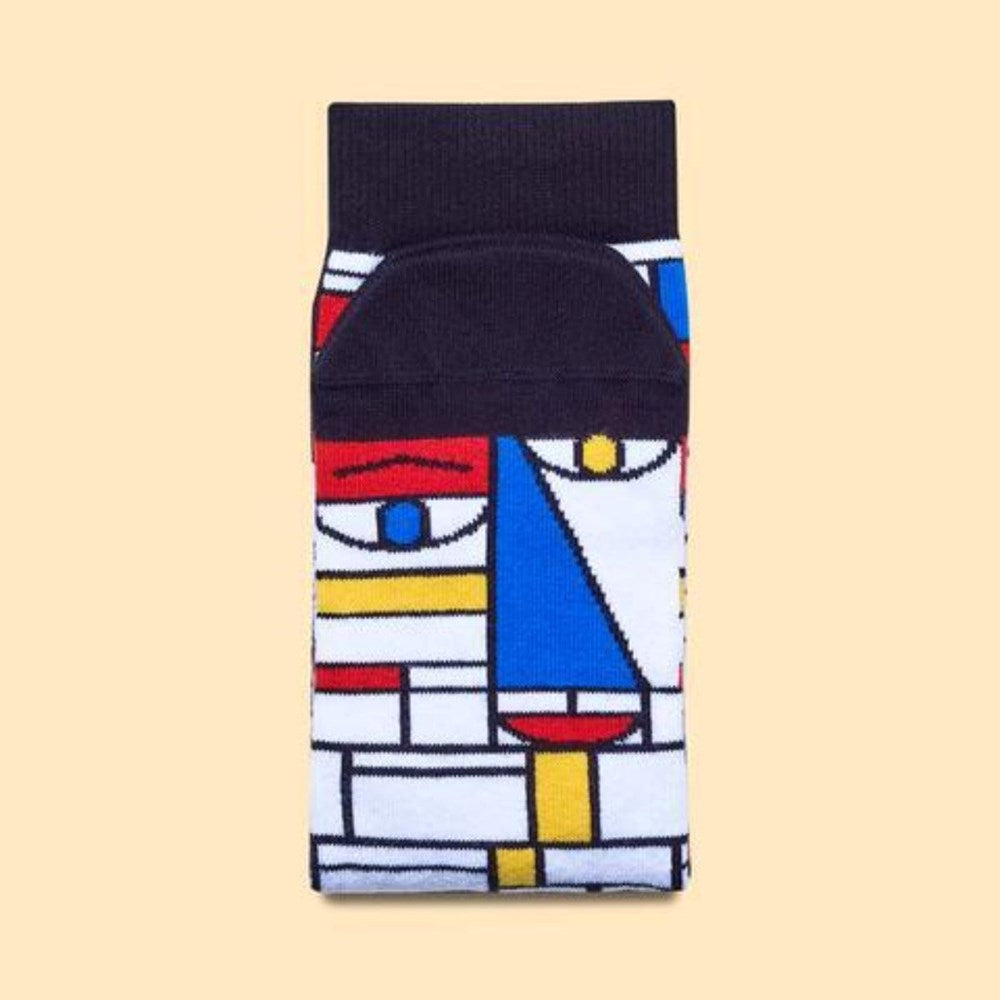 Socks | Feet Mondrian | Adult sizes
$19.95
---
Let your toes do the talking while paying homage to your favourite artist with these bold and fun socks. Just three colours, some black lines and a canvas, what more...