Step Into Paradise | Author: Jenny Kee & Linda Jackson
$80.00
Step into Paradise?explores the compelling stories and creative practice of iconic designers Jenny Kee and Linda Jackson, whose pioneering style created a bold and unashamedly Australian fashion identity.
Developed in close collaboration with Jenny and Linda, this first in-depth survey captures the dynamic energy of their partnership and draws on over four decades of their work and archives, including more than 150 garments, textiles, photographs and artworks. The book's vivid photography brings to life their exuberant designs, inspired by the colour and culture of Australia from flora and fauna to bush, reef and rainforest. The images sit alongside first-person pieces from Jenny and Linda, and contributions from key people who have known and collaborated with the designers.?Step into Paradise?celebrates the designers' rainbow revolution that swept Australia off its feet and continues to enthral decades later.
Authors:?Glynis Jones, Georgina Safe and Penelope Tree
Hardcover
30.7 x 23.8 cm
272 pages
---
Tin Badge | Insect
$2.00
---
The Insect series of pressed tin badges include bees, beetles, dragonflies and ladybugs. These colourful badges have been reproduced from an original 1960's design. Decorated with lithographed images and finished with a...
Tin Badge | Wild West
$2.00
---
Now anyone can be a Sheriff! The Wild West series of pressed tin badges include Lone Ranger, a Texas Sheriff Star Badge, a Deputy Sheriff Badge and a Special Police...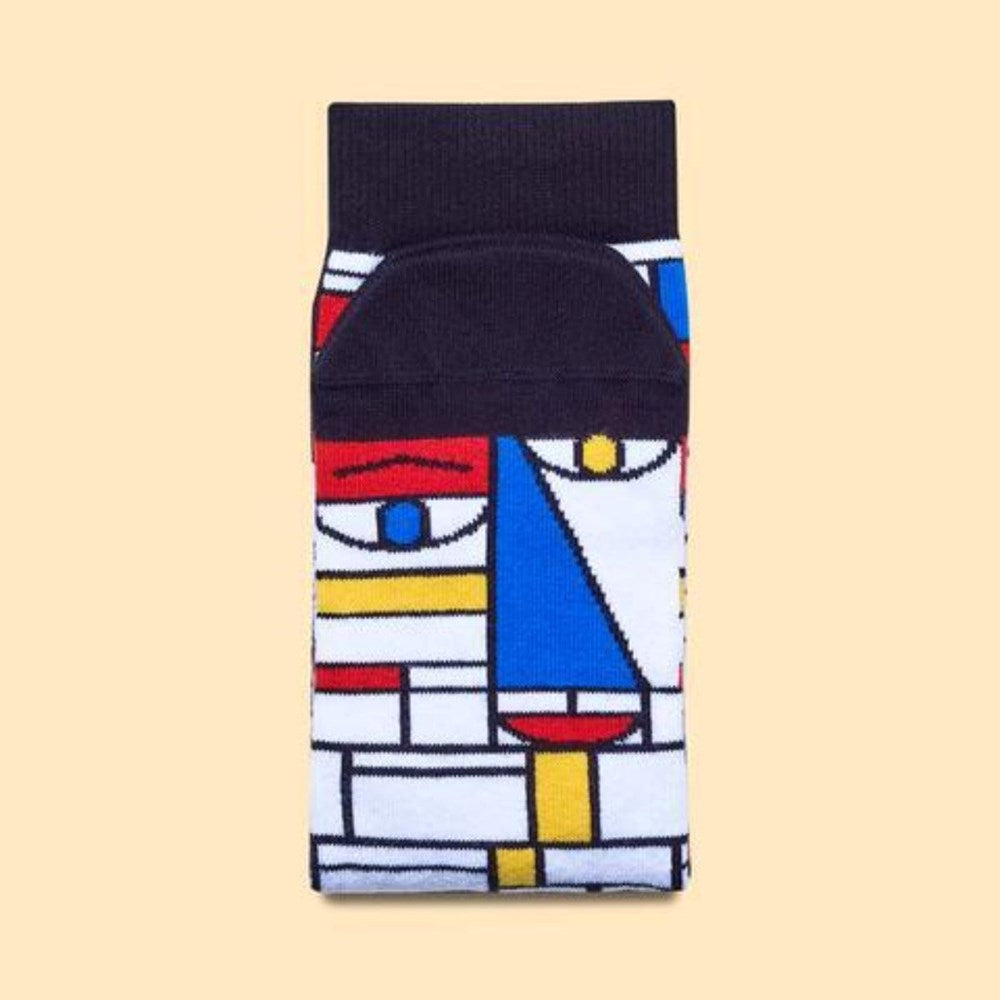 Socks | Feet Mondrian | Adult sizes
$19.95
---
Let your toes do the talking while paying homage to your favourite artist with these bold and fun socks. Just three colours, some black lines and a canvas, what more...