Silk scarf | Papa Tjukurpa By Jimmy Donegan | One of Twelve
$200.00
Papa Tjukurpa represents a pivotal work for Donegan. In this work, the artist boldly deviates from his signature style of fastidiously detailed dot-work, in a breakthrough piece that is startlingly contemporary.
Born and raised in remote Western Australia, Donegan laboured as a stockman, craftsman, and senior lawman, and in the 1970s helped organise the outstations movement. Since beginning to paint in 2000, the artist has become renown nationally and abroad for his rich and vivid compositions of his cultural inheritance. He now paints for Ninuku Arts in the APY Lands of South Australia.
One of Twelve is an Australian organisation that showcases the work of emerging and established artists from the Asia Pacific region. They are dedicated to celebrating and contributing to the art sector of this region through the production of beautiful, wearable art in the form of vibrant, 100% silk ties. These ties a produced through working directly with Aboriginal and Torres Strait Islander art centres, whose important, empowering work is essential to their communities. Every artist that collaborates with the organisation receives royalties from your purchase.
Details:
110 x 110cm
100% silk satin with hand rolled edges
Presented in a beautiful gift box
Accompanied by a card, detailing the artist's work and practice.
---
Tin Badge | Insect
$2.00
---
The Insect series of pressed tin badges include bees, beetles, dragonflies and ladybugs. These colourful badges have been reproduced from an original 1960's design. Decorated with lithographed images and finished with a...
Tin Badge | Wild West
$2.00
---
Now anyone can be a Sheriff! The Wild West series of pressed tin badges include Lone Ranger, a Texas Sheriff Star Badge, a Deputy Sheriff Badge and a Special Police...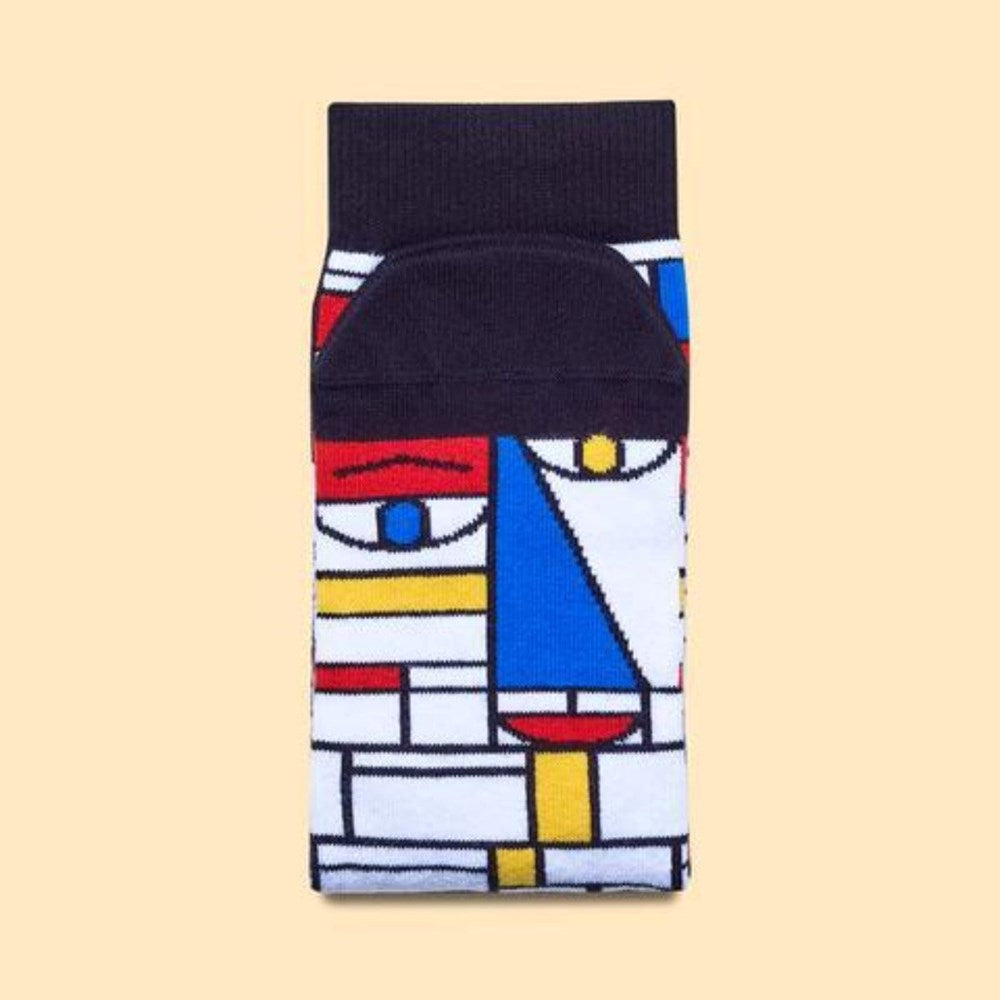 Socks | Feet Mondrian | Adult sizes
$19.95
---
Let your toes do the talking while paying homage to your favourite artist with these bold and fun socks. Just three colours, some black lines and a canvas, what more...