Sculpture | Tjulpu (bird) | Winifred Reid | Tjanpi | 47 x 31 x 25cm
$299.95
This fantastically colourful Tjulpu (bird) sculpture has been handmade by Winifred Reid, a Ngaanyatjarra artist from the remote community of Warakurna, Western Australia. Featuring contrasting red and khaki green weaving and the quirkiest spray of hair, this is a truly special piece of First Nations art.

Weaving with fibre in this way has become a fundamental part of Central and Western desert culture and draws on the traditional practice of making manguri rings - a ring worn on the head made of grasses and cloth.  Here we see traditional weaving techniques re-framed using a mix of traditional and contemporary materials - including wool! The result is a strikingly bold and colourful sculptural piece with layers of historical significance.

Tjanpi Desert Weavers is an aboriginal owned social enterprise that works with over 400 Anangu/Yarnangu women artists from 26 remote communities across the remote Central and Western desert regions. Tjanpi artists use native grasses, wool, string, seeds and feathers to make spectacular contemporary fibre art, weaving beautiful baskets and sculptures and displaying endless creativity and inventiveness. While out collecting desert grasses, women visit sacred sights and traditional homelands, hunt and gather food for their families and teach their children about country.

Details:
47 x 31 x 25cm
Materials: Tjanpi (grasses) Raffia and wool
To view all the Tjanpi sculptures and baskets we have available click HERE

More about Priscilla McLean:
Born in the bush near Tjukurla, Winifred spent her childhood travelling around with her family - Papunya, Kaltukatjara, Mantamaru. Winifred
settled in Warakurna in the 1970s during the homeland movement, and this is where she resides today. Primarily working with traditional Tjanpi materials, including wool, raffia and Minarri grass, Winifred's works focus on depicting local desert animals and traditional artefact shapes. Winifred has developed a distinctive aesthetic with her sculptural works - grassy and strong with fluid shapes. Winifred says one of her favourite things about making Tjanpi is being able to go out onto country - for grass
collecting, hunting and other bush trips.

Please note: measurements are approximate due to the 3D nature of Tjanpi baskets and sculptures.
---
Apron | Manymak natha (good food) | Bula'bula Arts
$50.00
---
Cook up some manymak natha (good food) and look great while doing it in this awesome apron. Featuring a collaborative artwork from Bula'bula artists Benjamin Garrawurra, JB Fisher and Peter...
Tea towel | Manymak natha (good food) | Bula'bula Arts
$35.00
---
After enjoying some manymak natha (good food), the last thing you want to do is clean up, but with this beautiful tea towel the washing up will go swimmingly. Featuring a...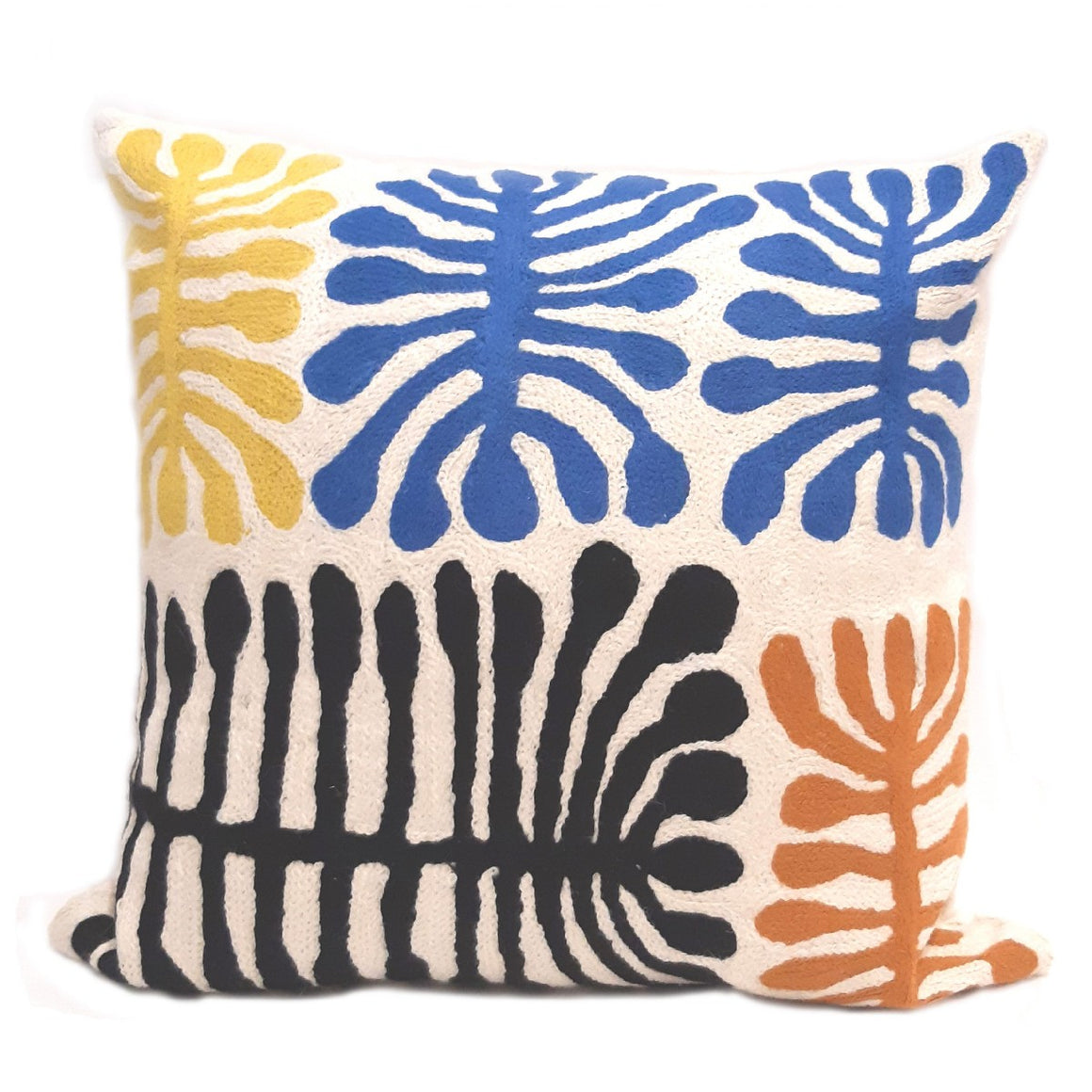 Cushion cover | Wool 40cm | Mitjili Napurrula | Watiya Tjuta trees
$69.00
---
The Watiya Tjuta tree in Mitjili Napurrula's paintings is her father's Tjukurrpa (dreaming) in Ilyingaungau country (Gibson Desert). This was passed down to her by her mother in the same way, drawing...